Our friendly team is excited to meet you and your child! We are dedicated to providing your child with quality dental care and providing you with the resources and education you need to help your child maintain a healthy smile as they grow. Call Shining Stars Kids Dentistry at 303-237-2300 to schedule your child's appointment with our dentists, Dr. Lawrence Musanje, Dr. Michael Holmberg and Dr. Karla Zinkann, in Lakewood, Colorado. We look forward to meeting you soon!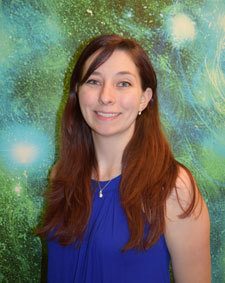 Naomi joined the Shining Stars Kids Dentistry family in 2017 and has been in the dental field for over 13 years. She comes in each day ready to spread cheer and smiles and keep our office fun. She loves being around the kids who visit our office – their excitement, energy and personalities make being in our practice a joy.
Naomi and her husband have three children, two girls and one boy, as well as two dogs, two cats and a turtle. Outside the office, she can be found spending time with her family, curling up with a good book, camping and baking cakes to decorate.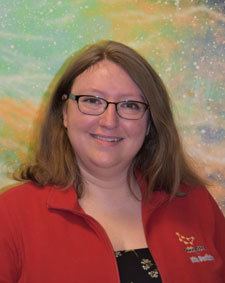 Tori
Front Desk & Assistant Office Manager
Tori graduated from Red Rocks Community College with an associate degree in movie and video production and joined our team in March 2017. She loves the people she works with and loves working with our little friends. Tori arrives every day with a can-do attitude!
Tori has two dogs, two cats, some plants and an amazing partner. In her free time, she enjoys reading, drawing with charcoal, growing plants and playing video games.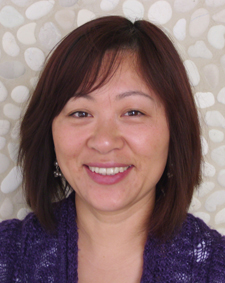 Jennifer
Financial Coordinator
Although Jennifer has only been in the dental field for two years, she has extensive customer service experience from her work as a tax preparer and bank teller. Jennifer loves working at Shining Stars Kids Dentistry because the kids remind her of her own childhood experience in China. She was very frightened of the dentist as a child, and thus she has a desire to make all children comfortable and relaxed when they come to visit our clinic. She wants kids to see that going to the dentist can be fun too!
Jennifer has a wonderful husband, two beautiful daughters and a golden retriever named Jonas. In her spare time, she enjoys swimming and playing tennis, and she is fluent in both Mandarin and Cantonese.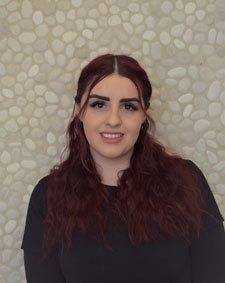 Jacky joined the Shining Stars Kids Dentistry team in January 2018 and has over four years of experience in the dental field. She brings a happy smile with her to work each day and enjoys working with kids and seeing their smiles.
Jacky's hobbies including painting, hiking and spending time with her three fur babies.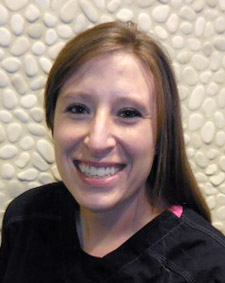 Katie attended the Academy for Dental Assisting Careers in Littleton, Colorado, before joining our team in August 2017. She enjoys working with kids and helping them achieve great dental health, and she is dedicated to educating our patients and their parents about good home care to ensure lifelong beautiful smiles.
Katie has two daughters and two fur babies. In her spare time, she enjoys painting and baking.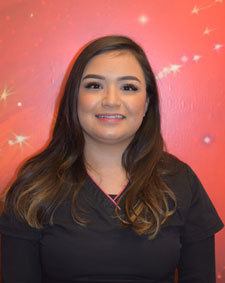 Maria completed her training as a dental assistant at Pima Community College after graduating from high school. She joined our team in December 2017. She loves working with children and brings with her a great positive energy and a determination to make the best of every day.
Maria is the oldest of four siblings and has two dogs and a turtle. Outside the office, she enjoys hiking and spending time with her dogs.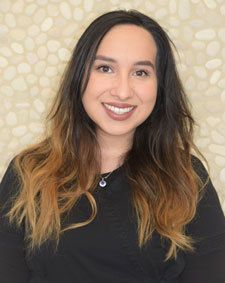 Tanya joined the Shining Stars Kids Dentistry family in May 2016. She loves helping children feel comfortable and less afraid of the dentist, and she brings a positive attitude to work with her each day.
Tanya is currently a student at Metropolitan State University and is working towards a bachelor's degree in biochemistry in preparation for applying to dental school. She has a 9-year-old Lhasa Pekingese named Daisy, and in her spare time, she enjoys photography.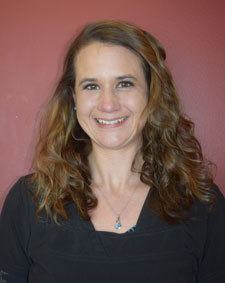 Amy graduated from the Colorado School of Dental Assisting in 2009 with her certification, and joined our team in September 2019. She adores everything about being a Shining Star at our office, and especially loves our great team and our wonderful patients and their families. Amy always stays motivated and positive, and gets along with each person in our office on a personal level. She is always looking forward to learning new things.
Amy is a mother to an amazing, fun, loving and outgoing 6-year-old daughter. They have a 12-year-old Cocker Spaniel. Her hobbies include fishing, hiking, camping, going on walks and visiting parks with her daughter and dog, reading, knitting, crocheting and spending quality time with family.