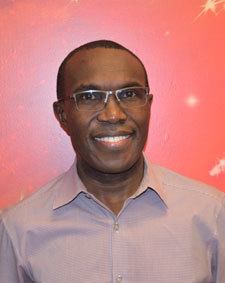 Lawrence Musanje, DDS, PhD
Dr. Lawrence Musanje attended dental school at Wuhan University in China and completed his PhD in dental filling materials at the University of Hong Kong. He then attended the University of Colorado School of Dental Medicine, from which he graduated in 2008. Dr. Musanje takes continuing education courses throughout the year to remain at the forefront of the dental field, staying up to date with cutting-edge dental technology and treatments, and implementing them in our office to benefit our patients. He has practiced in the Lakewood area for since June 2011.
Dr. Musanje is a member of several professional organizations, including:
As a dentist, Dr. Musanje is dedicated to establishing a cheerful and caring dental home that children enjoy visiting, and to helping all his patients overcome dental anxiety, providing comfortable dental treatments and educating our patients so that they develop excellent lifelong oral health habits. He is a strong believer that excellent oral health is the key to everyone's overall health and well-being. Dr. Musanje's gentle nature and years of dental training create a welcoming environment for every patient who visits Shining Stars Kids Dentistry. He understands that each child is unique and takes the time to work with them to overcome dental anxiety and fear.
Dr. Musanje and his wife, Jennifer, have two children, Angie and Judith. When not in the office, he enjoys traveling, jogging and hiking.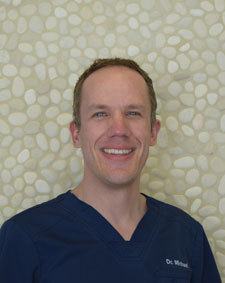 Dr. Michael Holmberg grew up in Minnesota and was drawn to Colorado during his national and international competitions in the Colorado Mountains. He completed his undergraduate degree from the University of Colorado Boulder in chemical engineering. After graduating, Michael worked on improving science education at CU Boulder and coached and mentored young athletes.
Dr. Holmberg likes to see people's big smiles and decided to pursue dentistry. He earned his Doctorate of Dental Surgery (DDS) degree from the University Of Colorado School Of Dental Medicine.
Dr. Holmberg's connection with kids is unmistakable. He found immediate satisfaction working with kids and fostering fun dental experiences at any age.
Outside of the office, Dr. Holmberg got married in 2016. He and his wife, Rebecca, enjoy skiing, cooking, gardening, and spending time with family and friends.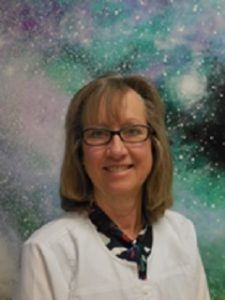 Karla Zinkann, DDS, MS
Orthodontist
Dr. Karl Zinkann ("Dr. Z") is an orthodontic specialist who received her dental degree, orthodontic certificate and master's degree from the University of Illinois College of Medicine in Chicago.
Dr. Zinkann has been working with children and adults to create fabulous smiles in the Denver Metro area for over 25 years.
Dr. Zinkann is married and has three adult children. In her leisure time, she enjoys hiking, biking and rooting on the local sports teams.
Call Shining Stars Kids Dentistry at 303-237-2300 to schedule your child's appointment with our dentists in Lakewood, Colorado. We look forward to meeting you soon!